Okay, so I can scarcely believe it. My first Award nomination. Like seriously, me? For an Outstanding Blogger Award? Well, I am really happy and thank you Riddhi@ Whispering Stories for nominating me! If you haven't already, then go check her blog. She is another ToG fan so another reason to love her 😀
Rules:

Link to the creator's original post.
Answer the questions provided.
Create 7 unique questions.
Nominate 10 other bloggers. Neither the award's creator nor the blogger that nominated you can be nominated.
At the end of 2020, every blog that ping-backs the creator's original post will be entered to win the 2020 Outstanding Blogger Award!
Let's go then!
Riddhi's Questions
Dogs or Cats?
Neither, most probably. I think I'll have a Bengal Tiger as a pet if it were possible 😂

Favourite genre of music?
Pop and Folk-Alternative. My favourite singer apart from Taylor Swift is Victoria Carbol who writes songs based on books and her Throne of Glass songs are the best. The haunting vocals and the dark, acoustic creates a perfect vibe for reading!
Favourite book genre?
Fantasy. Every single kind of fantasy. I'm currently on a fantasy-high and I'm every second of it!

Describe your Covid experience in 4 words.
Well, only four words so here we go….
Bored, Reading all the time, Sleeping in, Eating 😂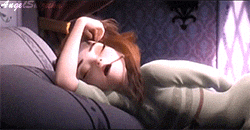 Any advice for me on how I can improve my blog and my writing work? Which blog category keeps you captured for sometime, if any?
Just keep writing! At least that is what I do. I know sometimes it is crap or too driven by emotions and sometimes so overboard but it is your style. So keep writing, the rest will come to you 😀
Anything and everything with a personal touch captures me!
Thanks again!
I nominate:
My questions:
The book that got you into reading and made you obsessed with it ever since (I guess we're all obsessed with reading).
If you could visit any fictional world, what would it be?
If the world is ending right now, in an inevitable apocalypse and you can only take one book. Which would it be? And no, you can't pack all the books and move to an alternate universe beforehand.
One story that you've read in your childhood and still love it .
What is the book you can't ever get over?
What is the song that is playing in loops in your head?
Which is the thing you're looking most forward to?
Happy Reading!